Post by Ramitachi on Aug 8, 2014 2:04:07 GMT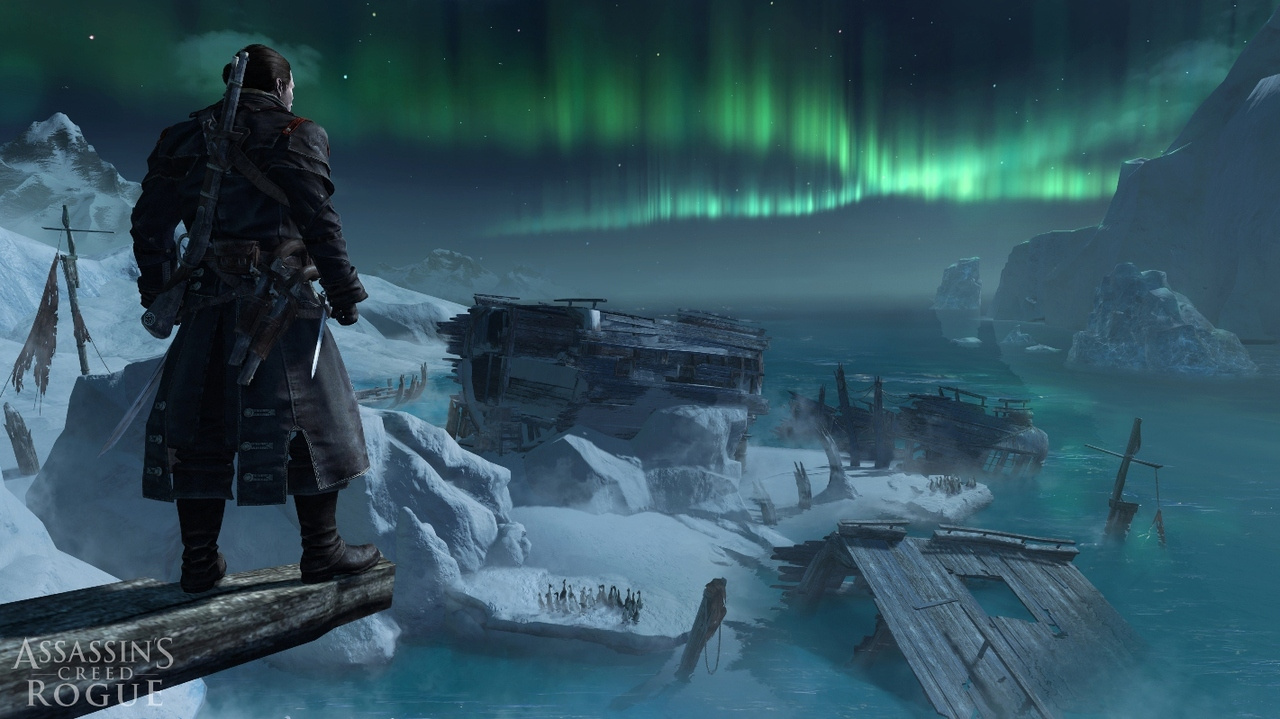 Awaited only on PlayStation 3 and Xbox 360 on November 12, Assassin's Creed Rogue will be the first episode of the series to put you completely on the Templars through his hero, an ex-assassin who joined the order on the cross and by the name of Patrick Shay Cormac. If differs from the opus new generation Assassin's Creed Unity on many issues, including the time, the hero and the explored area, the latest issue of Game Informer tells us that, like his friend output end of the year, Assassin's Creed Rogue will not have multiplayer.
Hunted by The Assassins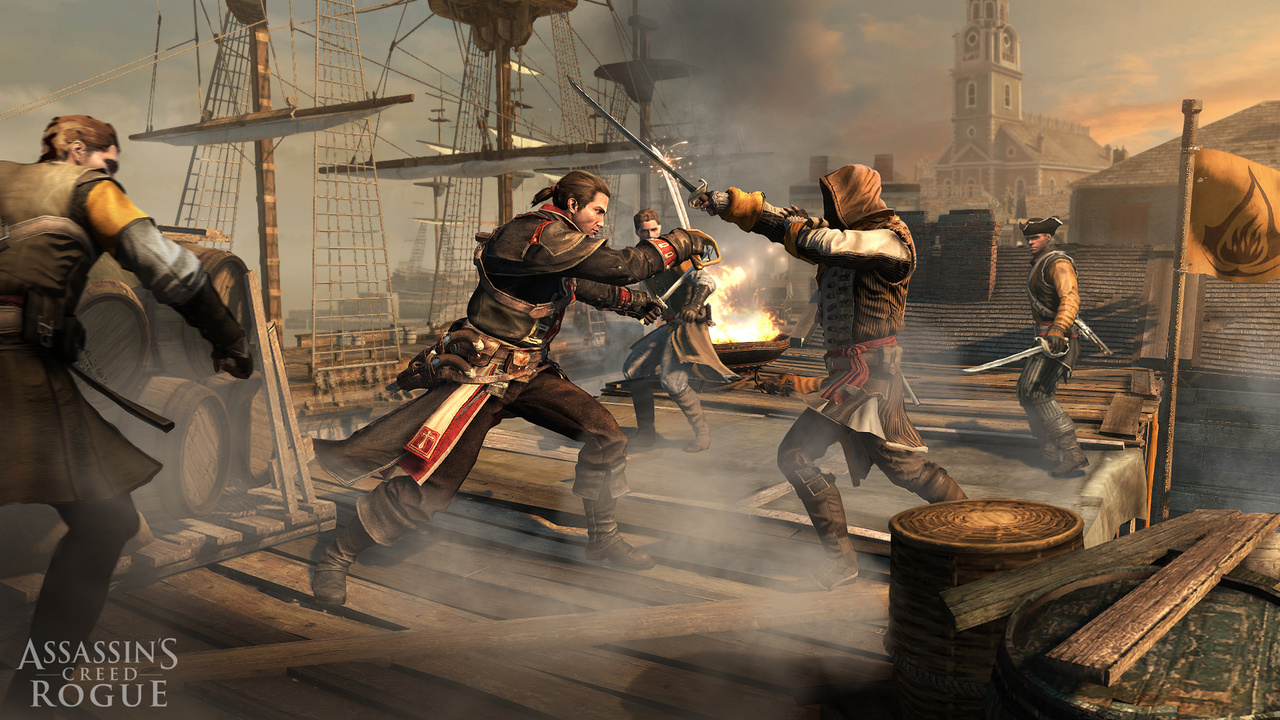 Other information were revealed about this title, as the fact that it would be the last installment of the saga Kenway (comprising Assassin's Creed III, Black Flag and now Rogue) and therefore that there is a very high probability of seeing some characters related to the two previous games (Haytham, Adewale?). Polar bears and narwhals will be present and will be hunted, and some changes are appearing on your enemies: the assassins can indeed achieve air assassination on you, hide in the bushes and even hunt you down. Like what was done before in the multiplayer modes, you'll hear a whisper when a murderer is near to you.
A ship tailored for the North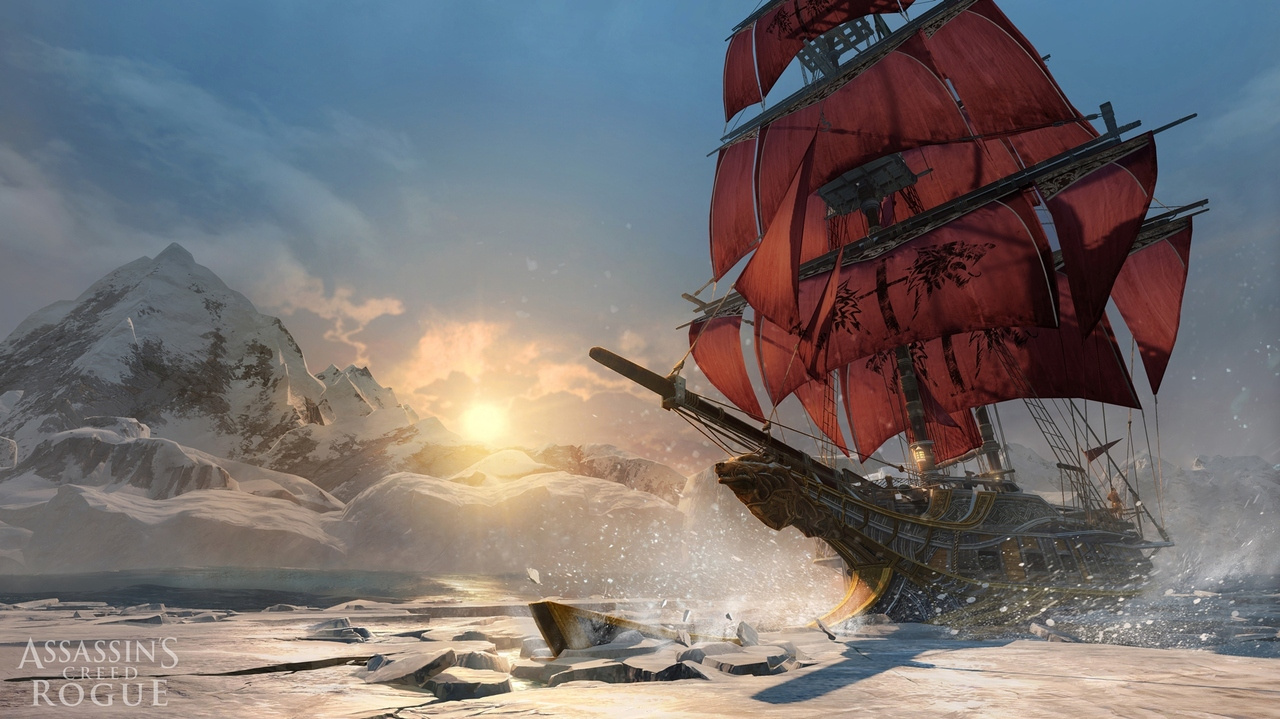 Regarding the naval part, your ship will be dealt with, unlike the previous game where you were the only one to land on the enemy decks. Icebergs will also be part of the game that can provide shelter against fire or even be destroyed, and it will be possible after improving his ship to destroy icecaps to access caves and hidden areas. Two types of missions were confirmed, including assassination mission ... in which it will not perform the contract but prevent materialize. The district system is back, but this time will be about taking control of an area and not release it. And yes, we went on the side of the Templars, we must not forget.
New arsenal for the hero


Other new gameplay features are planned, such as improving the eagle vision to become the player to better identify its target and be notified if his health meter is particularly low. Barrels containing poisonous gases are present in the game, and the player can take advantage of to get rid of his enemies while protecting the gas through a bandana. Finally, Shay has an experimental gun allowing them to make all kinds of ammunition, be it gas, grenades (vintage, of course) or firecrackers to distract his enemies.
Last point about the game's story (Warning Spoilers!), Which runs more precisely between 1752 and 1761: our character will not be a Templar during the entire game and we may see the moment when everything changes around the year 1754. Assassin's Creed Rogue released on November 12 on Sony and Microsoft's previous generation consoles.




Source : www.jeuxvideo.com/news/2014/00073887-assassin-s-creed-rogue-aucun-multijoueur-le-plein-d-infos.htm#infos