Post by Mith on Sept 3, 2014 10:02:26 GMT
My First Review

I was playing BioShock Infinite this week and was quite impressed, so I wanted to write a short review for the community. This was my first review and I tried not to watch or read other reviews about this game before making my own. I hoped to keep this review fairly to the point. ^_^
What you might want to know about me: I consider myself a casual gamer because I don't have that much time to play a lot of games. I love to play games for about the same reasons I love to watch movies; for the entertainment, as well as for the story. The games I love most are single-player story-based RPGs which immerse me completely. My favorite game of all time is The Elder Scrolls V: Skyrim. I heard BioShock Infinite's story was mind-blowing, so I put it to the test.
Introduction: FPS All The Way

BioShock Infinite is a first-person shooter developed by Irrational Games and published by 2K Games. It was released on March 26, 2013. Infinite is the third installment in the BioShock series, and though it is not immediately part of the storyline of previous BioShock games, it does feature similar gameplay concepts and themes.
This time around, you play as Booker DeWitt (voiced by Troy Baker), a rough and emotionally scarred character looking to pay off his "gambling debts" by locating Elizabeth (voiced by Courtnee Draper), a girl locked up in a tower (basically: "rescue the princess"), and bringing her back to those who hired him.
Presentation: A Painted World

Infinite has a distinct visual style that would impress anyone. Its beautiful and vibrant color pallet and characteristic art style are unlike anything I have ever seen in a video game before. Infinite's story takes place in Columbia, a city in the clouds. You might as well be looking at a painting.
A few texture pop-ins and framerate drops when loading new areas don't detach you from the experience, but they are noticeable on the older hardware of the Xbox 360.
Gameplay: Guns, Vigors & Elizabeth
The gameplay is mostly based on combat. There is a good variety of guns (RB + RT) and Vigors (LB + LT), although I found myself using the same two guns and the same two to three Vigors for the most part of the game. Vigors are the in-game magical powers obtained by acquiring special potions. Drinking coffee or smoking cigarettes will gain you salts, which serve as the mana for your magic. Examples of such Vigors are fireballs, Mass Effect-like singularity, stun-crows, and so on. All guns and Vigors can be upgraded for a price.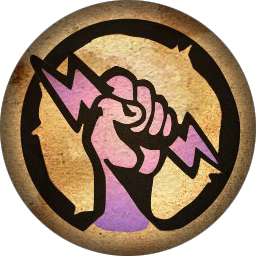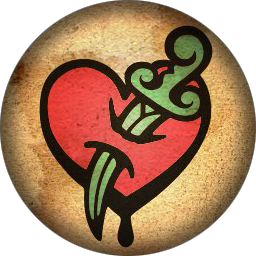 You also have a Sky Hook for brutal melee combat with the Y button. To elevate the combat to another level (figuratively & literally speaking), you can use it to grapple onto rails (the Sky-Line). This will get you around the battlefield more easily and allows you perform aerial takedowns. Your opponents can use the Sky-Line too, which makes for an interesting turn of events.
Elizabeth is a very useful companion, as she'll throw you ammo and salts at the most crucial times in combat. She can also use her special ability (without spoiling too much) to create cover and summon allies or turrets. Extra perks can be collected throughout the game in the form of wearable gear. Using gear that pumps up the melee action will provide a totally different experience than gear that will practically make you invincible when riding the Sky-Line. This adds replay value to the game.
All in all, the combat is very interesting and likeable, but the controls seem a bit stiff sometimes. The gameplay is therefore not as fluid as it could be.
Story and Characters

Wow! This is the first time I experienced a video game's true power for storytelling. You have to beat the game in order to believe it, but when you do… oh man! One could be turned off by the overall story-arc, but you can't help but to admire how well it is implemented with great detail throughout the 15 hour campaign. I found the overall story fantastic and intriguing. It touches on many aspects of humanity and theorizes on the universe.
The Luteces, Comstock, Booker, Elizabeth, Fitzroy, Songbird,… all the main characters are interesting and contribute to the story. Interaction between Booker and Elizabeth is done extremely well. They have great chemistry and seamlessly move from story-crucial conversations to combat, to small talk, to combat again, to exploration, etc.
Conclusion

This is a beautiful game with an interesting setting that had me fully immersed. The combat is quite stiff, but deep and varied enough for you to have a lot of fun. But it doesn't stop there, 'cuz as far as the story goes… MIND = BLOWN! People that say BioShock Infinite is an OK game probably either didn't finish the game, or don't really appreciate all the story-based clues hidden throughout the game or the major plot-twists or how everything comes together perfectly in the end.
Oh… and there's one last thing I'd like to add: "Will the Circle be Unbroken?"
The game isn't called "BioShock
Infinite
" for nothing, you know.
I give BioShock Infinite an admirable
9/10
and I've already added it to my current top 10 favourite games! Thanks for reading!